So what is a Copywriter Job Description? Well, the following article will explain what it is and how you can earn an income by doing copy writing as a freelancer.
What Is Copywriting?
A Copywriter is someone who goes into a business and takes a look at their website and autoresponder emails and brochures and advertising materials, etc. They take all the information and by using words, make it better and increase the conversion rate of any given business. Kind of like word SEO specialists.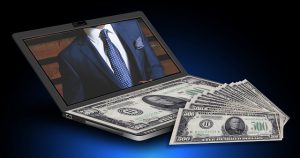 A good copywriter will be in high demand and can charge upwards fo $500 per hour of work. Not a bad income, hey? That should net you a nice year-end income, even if you only worked 5 hours a week that still works out to $2500 a week which is $10000 a month or $120000 per year. Not a bad income at all.
Now some Copywriters work 10-15 hours a week for those kinds of hourly pay. That makes for a very sizable yearly income. There are some Copywriters that make $1,500,000+ per year, optimizing people's marketing products to increase their conversions (btw – conversions would be things like sales, referrals, sign ups, subscribers, followers, patrons, etc.).
Who Is Copywriting For?
Well if you enjoy writing and are creative and imaginative and want to work on your own terms then this could be for you. You will need to be able to think outside the box.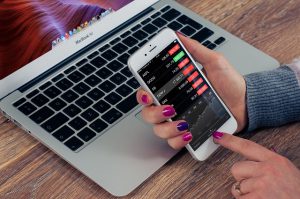 But never fear, there are plenty of programs available on the internet that will teach you how to become a copywriter, like Kopywriting Kourse.
Take a look, there are loads of free informational blogs and articles about becoming a Copywriter. They also have a very in-depth article on becoming a Copywriter. just follow this link.
So How Does Freelance Copywriting Work?
Well, there are basically three types of Copywriters. They are,
Agency Copywriters
Corporate Copywriters
Freelance Copywriters
We are going to concentrate on the last one, the Freelance Copywriter job description.
What a Copywriter does is to take say, an autoresponse generated email, and rewrite it with better words to increase conversions from that email. They will do the same for websites, brochures, flyers, advertising materials, etc., and by using better words and layouts will increase the conversion rate for a given company as well as provide a better image of the company.
So what will you need to start a Copywrite business?
First off you are going to need a website to promote your services to the online community as a whole. Then you will need to drive traffic to your website so that people will see what you have to offer and will hire you for your services.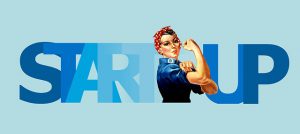 You will have to have your website hosted somewhere and you might even run multiple websites, targeting different audiences and introducing them to your services. You will need to have email handlers to help manage your business emails.
You are going to need some training on how to set up a website and how to SEO it to get good rankings in Google. You want your site to become the authoritative website when it comes to Copywriting. That way you will get more conversions, i.e. more jobs will be offered to you.
To learn all this I recommend Wealthy Affiliate as the platform to launch from. They will teach you everything you will need to know to set a website, how to SEO it, how to get conversions and customers, how to market yourself and your website and how to drive traffic to your website.
They will also give you 50 websites, (as a Premium Member you get 25 domains and 25 free subdomain websites – as a Free Member you get 2 free websites with hosting), and will handle all the hosting and web security, SSL, Site Speed, Anti-Spam and virus protection for you. Along with 24/7 support and a great community of like-minded people over 800 000 strong.
Give them a look over by CLICKING this link to Wealthy Affiliate Review. So go ahead and CLICK it.
How do you make money with Copywriting?
So you want to know how to make money with Copywriting. Well, it is pretty simple really.
You use your website to market yourself and your service that you offer. A potential client will come to your website to read some of the awesome content that you have created on your site. He reads your content and see your portfolio of previous work and decides to hire you, say for $150 per hour if you are still pretty new at this but have some experience under your belt.
To get started in the beginning you can market yourself at places like Freelancer, Upwork, Ffiver, etc. Here you will be able to get small gigs that may only pay $40 for the job but it is a start and you need to build your portfolio to show future clients what your work is like and thus been able to charge the higher rates.
Over time you will gain authority in the industry and you will become in high demand. Another beauty of this online business is that you can do it from a laptop anywhere where there is an internet connection.
Final Thoughts
So that is a Copywriter job description. It is a fun, creative and lucrative online business opportunity. As I mentioned above, I highly recommend Wealthy Affiliate to start your online business experience. You cannot go wrong with them and they provide some of the best services on the internet market today. I would match them up with anyone that is out there.
If you have any questions or comments, please leave them below and I will be happy to respond to you. Thanks for stopping by and I wish you a great day. 🙂