Let's get one thing straight from the get go here. I am NOT a lawyer or even anything close to a lawyer. So I do NOT know about the actual recorded laws or what the legal statutes are as far Affiliate Marketing goes or even if there are any.
This is just an article on what I have learned and from my experience as to what you should have on your website at the very least and to help you avoid some other possible legal issues as you run your online business.
I do know that Affiliate Marketing is a legal and ethical way of doing business online. Plus it a very lucrative one too. It takes hard work and time but it is well worth it in the long run. Want to know about Affiliate Marketing then leave me a comment below and I will gladly respond to you.
Affiliate Marketing and the law
As an Affiliate Marketer that maintains a website and sells products/services online, you should at the very least have a General Disclaimer somewhere on their website. To see what a General Disclaimer looks like just click this link.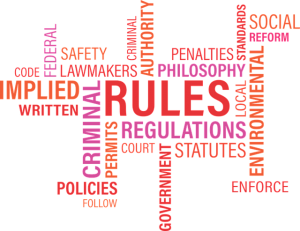 In 2015, the Federal Trade Commission released their new rules for Disclosure Compliance.
You should also have a Privacy Policy Page explaining how you will be handling your reader's submitted information. To see what a Privacy Policy Page looks like then just click this link.
Some Affiliate Companies that you sign up with, like Amazon, require you to place a specific Affiliate Disclaimer on your website if you are marketing their product.
If you look to the right, in my sidebar, and scroll down a bit you will see the Amazon Affiliate Disclaimer that I am required, by Amazon, to have displayed on my website.
I have never been required to have any additional "legal" stuff on my website. So just doing these few things will keep you out of sticky situations, which is a really good thing don't you think?
If anyone knows of additional requirements that I have missed then please leave a comment below about it and I will much appreciative. Thanks.
Using Images On Your Website
This topic always seems to cause a debate. There are many viewpoints when it comes to what images you can use and what you cannot use. There are also many viewpoints on which sites to use to gather your images from.
There is no denying the fact that "paid for" images are the safest and also the best images, more so than the free ones. Free ones you really need to look at the CC license that is attached to it to see how it can be used.
Creative Commons (CC) is a licensing agent that helps to legally protect people's creative content. Most Photographers, Graphic Artists, etc., will protect their work that they create but adding a CC license to their image that will dictate how it can be used and shared.
Here is a chart the shows the different Creative Commons License structure.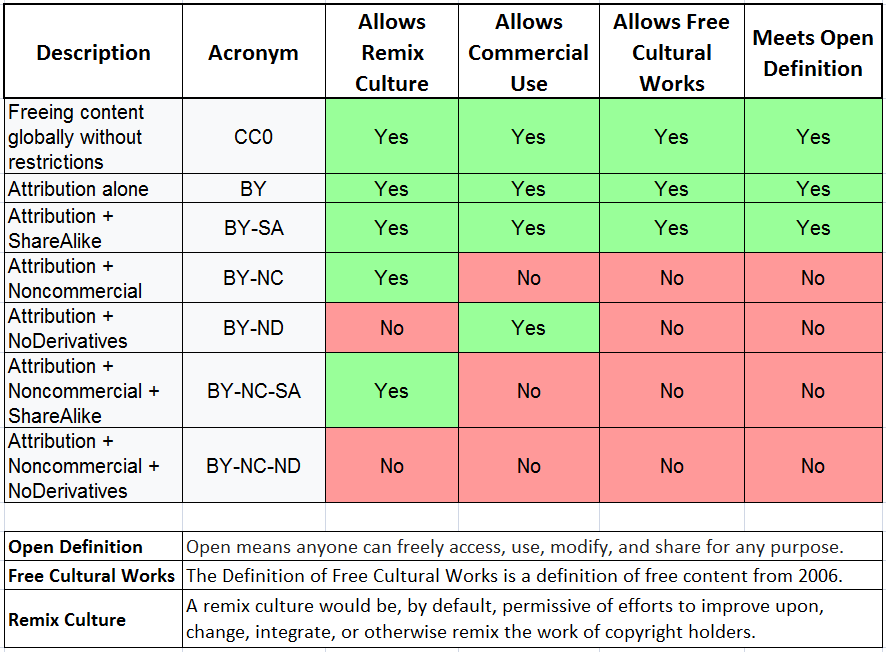 A CC0 license means that the image can be used by everyone in any way that they choose and for any use. The restrictions go up from there.
So to avoid any issues, either buy your images or make sure that the image has a CC0 license attached and you will avoid legal trouble.
Follow this link for an extensive list of websites that host images and pictures. My personal favorites for free images with a CC0 license, are Pixabay.com, Pexels.com, Unsplash.com and a few others that I sometimes will look at if I cannot find what I want from the first three.
Google images are my last resort but you have to check the license on the images even if you use the "Labeled for Reuse" option. They will sometimes require that you accredit the author of the image.
Using Affiliate Links On Your Website
Affiliate links are the actual links that will link to the product that you are promoting on your website. They are what monetize your website.
Each individual Affiliate Company has their own Terms of Operation when it comes to using their affiliate product links and how you promote their product on your website.
So to avoid getting your account revoked or legal action taken against you, be sure to READ their Terms of Operation and Usage Rights. Don't ask someone, READ it yourself.
I will use Amazon as an example for how some Affiliate Companies define the terms of their affiliate product links and how you are allowed to use them on your website. This is just a short list of some of the usage rights Amazon imposes.
You can NOT copy and paste an image of a product and place it on your website.
You can only use the code (which has your unique affiliate code in it) for the product and paste that in your website to promote the product.
There are three choices for selecting how a product is displayed; Text only, Text & Image and Image only.
You must be an accepted Affiliate Member to use the product description code.
You may NOT add the price of the product on your website. You have to only use the price that is embedded in the code for that product's affiliate link.
Some AffilIate Companies have a minimum traffic requirement before they will accept your application. So, promote your site to generate traffic. Then apply for the Affiliate Program.
Taxes
This is a sticky subject for most people. Taxes are hard to explain as each country has its own tax laws and you will need to look into your countries laws when it comes to taxes.
There are no international tax laws controlling Affiliate Marketing that I know of. If anyone knows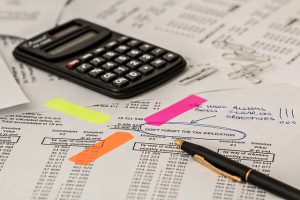 anything different then please leave me a comment below so that I too may be informed about it, thanks.
For the USA, Affiliate Companies that you have signed a contract with, will in general, give you a W-1099 at the end of each year showing your total commissions earned for that year. It is your responsibility to pay the taxes on your income.
Amazon, for example, will only issue a W-1099 if you earn more than $600 for the year. Anything less and they do not issue a tax form to you.
Final Thoughts
Well, that is it for the legal issues with regards to Affiliate Marketing and the Law that I know of. I hope that you found this article helpful and informative. If you have any questions or comments then please leave them below and I will be happy to respond to you.
As always if you do want to start an Online Business and are looking for a place to start from then I recommend Wealthy Affiliate. They will provide you with everything you will need to start and become successful with an Online Business. Take a look at what they have to offer, just CLICK this Wealthy Affiliate link now.
If you do sign up today, I will have some BONUSES for you on the inside. It is free, so it does not cost you anything, no credit card required, so go ahead and CLICK the link above!