Would you like to learn how to prepare for an online business? Well, I can help you with that and I will keep it simple. I used to think that all you needed for an Online Business was a product/service and a website. Well, actually you need a little more than that.
Starting an Online Business takes some knowledge, time to implement the knowledge and a skill set of typing (even those one finger only typers is fine, like me, lol), and managing the various software packages that make a successful Online Business.
You will need to be prepared to do a little work to become successful. There are no "Get rich quick" programs out there besides the scammers who will be more than happy to take your money and leave you in the dark. Just had a thought … I guess that scamming could be a way to make money online, just not very ethical.
Ok, the information below is just some of the things you will need and do to have a successful, work from home (or anywhere actually), online business. It is by no means an exhaustive list of the all the things that need to be accomplished to be successful. This is just a very high-level look down at some of the things you will do to create an online business. Ok then, let's get started here!
Prepare For Success



One of the first things you need to do is to get into the right mindset. You need to think positive about your new adventure. Motivation plays a big role in developing your online business. You must be motivated to work on creating your online business as the only way to succeed is to take action. Without action, there is nothing but an idea, and ideas by themselves do not generate an income. So if you need some motivation or self-help to get started then here are some resources that might help you.
John Maxwell – perhaps the most renowned leadership expert –
www.johnmaxwell.com
Les Brown – perhaps the world's best motivational speaker –

www.lesbrown.com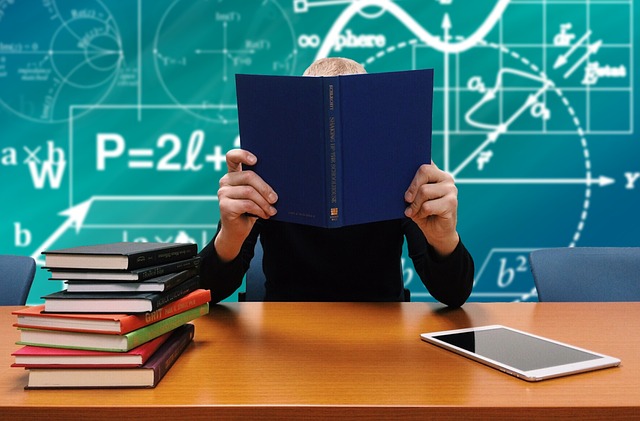 Education
You will need to do some research, nothing complex, to gain knowledge of online businesses. You will need to find a platform that you can start from. You can find this out by reading reviews of various platforms and systems out there that offer to help start you up. But be careful as there are plenty of scams out there just waiting to take your money. That is why reading reviews are so important as they will let you know which ones are scams out there and which ones are legit. Good info to have!
There is one platform that I recommend (based on my personal experience), that offers $0 to start, requires no credit card and will provide everything you will need to create a successful online business. They are called Wealthy Affiliate and they are one of the top companies out there with over 800 000 members. It is a great community of like-minded people.
Training
Training, training, training. Well as you can see I believe training to be very important, particularity if you are a "newbie" to affiliate marketing or any other reputable online business opportunity. If you are looking to creating an online business then you will need training in things like website creation, using keyword tools, content writing, placing ads on your website, using various software tools, packages, apps and plugins, set up a PPC (Pay Per Click) campaign … etc.
You will need to find a reputable organization that offers training in these areas and in a lot of others that are depended upon what your particular business will be. You can find good organizations by reviewing websites that provide reviews of different companies and organizations. Do a search on "company/organization name reviews" and you will get a lot of review websites to choose from.
There are also some good free forums out there that can provide you with the information you need if you are very self-motivated and can teach yourself how to accomplish a particular task or goal and using various software packages, apps, plugins, SEO, webmaster tools and a bunch of other stuff. Using the forum method would be free and you could create a free website.
Some of the required software tools, apps, plugins and others are free (but not all of them). But you would still need to pay for things like web hosting, analytics & metrics, required software tools, purchasing a domain name and other apps, tools, and services that you need to start and maintain your online business.
So either way, by yourself or by joining a program/company/organization to teach you, you will have to spend some money. Though by using either method to start your online business you could do it for less than $100 per month. At Wealthy Affiliate, you get all the training you need to start and maintain an Online Business.
Finding A "Niche"



Finding a Niche! You hear this a lot! "Just find your niche and you will be good to go". So, you might ask, what the heck is a niche and how do you find it? Well, actually it is easy. People seem to get really hung up on this whole niche thing for some reason and there is no need.
A niche is nothing more than taking something that you are passionate about, got knowledge about, selling a product or service, or just enjoy talking about and creating a website about it. That is it! For example say you like guitars and music, create a website and just talk about your passion. That is it. You have a niche. Another example is you went to college and studied for engineering or some other technical area. You could create a website and discuss your knowledge, bam you have a niche.
The idea is to get readers to your website. Readers and subscribers to your site are called traffic and traffic brings in money. The money comes when you monetize your website. You can do this in many ways like affiliate marketing, become an Amazon Affiliate, hosting ads on your website, consulting, sell other people's products/services, PPC (Pay Per Click) campaigns and many more. At Wealthy Affiliate, they will teach you how to do all of them.
Building A Website
I cannot help thinking about that famous movie line, "if you build it, they will come". Sorry, I digress. Alright, let's get started.
You need a website to make money online. This is where people will come to read your site and purchase your products/goods/services. Think of a website as your store or shop front. You need some place for people to come to. Then you can engage them with your blogs (blogs are just pages you write about your niche).
Alright, on to building your website. Building a website these days is really simple. If you can read and use a mouse to point and click you can create a website. There are plenty of software tools out there for building a website and some of them are free.
From my personal experience, I use a product called WordPress which I get for free inside of Wealthy Affiliate. It is very easy to use for newbies or people who have no idea how to build a website. You can create a website with WordPress and have it active on the web inside of Wealthy Affiliate in about 1 minute. It does not take long at all. If you would like a Free website just add your domain name in the box below. And that's it for websites.
Research
Once you have a website you are going to want to do some research. Here are some things that you can research.
Other people's websites that are like yours. Doing this you will be able to see what other people are doing in the same niche as you. You never know what good ideas you can get from this to improve your own website and content.
Software, Tools, and Apps. There are a lot of different companies offering packages out there. Once you know what kind of packages you will need to use, you can do research to find the best ones that fit you and your niche.
Products and Services. If your website is about reviewing products and services then you will want to research other websites reviewing the same products/service, the manufacturer's website and other reviews about the same products/service. This will give you more knowledge about the product/service and will allow you to give a complete review of your products or service. This way you can become a Master in your reviews and become a trusted site.
These are just a few of the many things that you can research to improve your website and thus get more traffic which gets you more money. Which is a good thing! Again Wealthy Affiliate will teach you and provide you with all the tools that you will need to accomplish this task.
Creating Content 
Content is easy if you want it to be. It is exactly what I am doing here. All this text is "content". Yours will be about whatever your particular niche is. You don't have to be a writer to create content, just write as it comes to mind. Write as if you were having a conversation with someone.
Be creative. The main thing is to have fun! This is not to be some arduous task or chore but more like a time to sit down, relax and let the creative side flow. You will stutter and start in the beginning but over time you will become, … "The Master" … :), no really it does get easier.
My niche is to help people create an online business to supplement their income.  That's it! You can join something like Wealthy Affiliate and they will teach you how to write content and help you when you get stuck. Try getting that on your own.
Interacting With Your Visitors
This is important. Interacting with your visitors ensures that they will return and become subscribers. Some ways you can interact with your readers/customers is by comments, blogs, and email.
If a visitor to your site leaves a comment then respond to them. Tell them how much you appreciate their comment (good or bad!), make them feel important, use their name if they left one, ask them a question so that they will come back to your site. The more you interact with your visitors the more trust you will build and that will lead to more money coming in.
If you are creating an email list make sure to send responses to your email members and keep them engaged and up to date on your posts so that they come back to your site. As you build trust with your visitors, then when you recommend something, they will be more receptive to accept what you are promoting. So be kind and respectful to them and they will, in turn, make profits for you.
Joining A Community
Joining a community can be extremely beneficial. Communities of like-minded people can offer invaluable insight, support, help and can keep you motivated. You can join a community like Wealthy Affiliate (the community is over 850 000 strong), or forums that are in line with your niche or affiliate marketing forums. You can really benefit from talking with other people who are doing the same thing as you are. So I highly recommend that you join some community out there.
Reasons For Failure
The main reason for failure is if you take no action. You can have the greatest idea in the world but if you do not take action nothing will come of it. Some other reasons for failure are the lack of experience and knowledge, not having the right skillset or mindset, no training or support and general lack of motivation. Wealthy Affiliate can teach you the right skill set, give you the training, support and the knowledge you need so that as you gain experience you will gain more confidence and become more self-reliant.
So that is how you prepare for an online business. Wealthy Affiliate can teach you all of the above-mentioned skills and how to start an online business for FREE. Whether you are a newbie or have experience in Internet Marketing, Wealthy Affiliate can provide you with everything you will need to create a successful online business. And it is free to join, no credit card required. If you are interested in looking into them then just CLICK this link.
Liked what you read? Got a question? Just want to rant? Then leave me a comment below and I will be happy to respond to you! Thank you.