So you want to sell tutoring services, right? Want to learn how to become an online tutor? Well, you have come to right place. I am here to help you achieve that goal. Read this article on just how to do that.
What Is An Online Tutor?
So you want to tutor and need to know how to become an online tutor, right? Well, I will explain to you how you can become an online tutor and promote your services.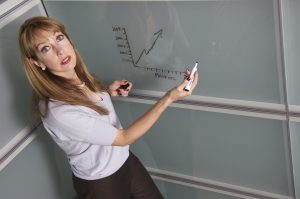 This will be an overview of what it takes to become a tutor online and how to market yourself to the online community.
You will need to have a good base of knowledge and understand the concepts of your subject to be able to teach it to others. Good communication skills and patience are required as well.
As a tutor, you will need to be able to adapt to your student/s as they are all different and require slight differences in teaching technique to get them to fully understand the concept that you are trying to get across.
So who is it for?
Anyone with knowledge about something can be a tutor. You may just want to supplement your income, or you are disabled and cannot work a regular job, or a veteran with knowledge from the schools you took and the job you did while you were in service. My point is that just about anyone can become a tutor online.
To become a tutor you don't need any specialized training or certificates. Anyone with a good solid foundation of knowledge on any given subject can be a tutor. Tutors basically offer additional and remedial instruction on any given subject.
Unlike Teachers who require degrees, licenses, certifications etc.
So the big question before we start, how much can I make?
Everyone wants to know if being a tutor is profitable. Well, tutors can generally make anywhere from $10 – $75 per hour, all depending on your skills and experience as a tutor. Obliviously if you have never done it before and are just starting out you will receive a lower hourly rate than a seasoned professional.
So let's get started, shall we?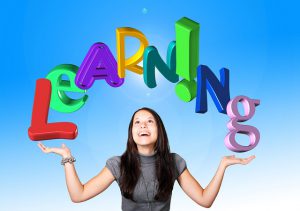 What are we going to need to become a successful tutor online? First and foremost you have to choose a subject. Whether that is academic subjects, like math, biology, etc., or tutoring corporate employees to improve their Microsoft Office skills, to tutoring languages, improve a mechanics skill set, just a whole gambit of options to choose from.
Once you have chosen your subject you need to decide which route you are going to take. Are you going to market yourself out as an independent contractor/freelancer or an employee or are you going to start and set up your own business and website and offer your services to the online community? These are important decisions to make, right?
Ok so we have our subject and we have decided on how we want to present ourselves.
– The Freelancer/Independent Contractor
If you chose to be a freelancer then you can market yourself to companies that specialize in providing freelance work for tutors. Remember, as a freelancer you will need to file your own taxes. Here are some companies that hire freelance online tutors;
You also need to know that even though you can charge higher rates for your service than an employee, the company through whom you got the lead from takes a substantial cut out of your paycheck for providing you with the lead.
– The Employee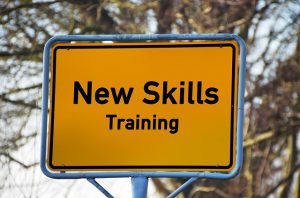 The great thing about becoming an employee is you are guaranteed work and there are no start-up costs involved. The downside is that you do not get to choose your work schedule and have to conform to company policies. Just do a search for companies that provide online tutors and see who is hiring.
Working as an employee also restricts your hourly wage as you can only make whatever the company pays.
– Your Own Start-Up Business
Now if you chose to start your own online business then you can make all the profits and make more money in the end. You also get to set your own schedule and you get to choose your own business leads.
This method pays off in the long run much more than the other two options but it requires more initial work to get set up. You will need to learn a new set of skills too. Not to worry they are really easy to learn.
You are going to need a website and some training on how to do all the SEO work on your site. This is for getting good ranking in Google which is important. You want your website to be ranked on page 1 of Google so that whenever someone searches for a tutor, they will find your website first and good SEO does that for you. This will get you way more traffic to your website and traffic is revenue which is a good thing, right? (it is) 🙂
If you want to create your website then you can do so right now. Just fill in your website name in the box below and you will have a website in less than a minute. It is completely free, so go ahead. And yes it is a real, live, website.
Ok, the next thing you are going to need to learn is how to market yourself through your website and other places like social media, email campaigns, paid for traffic, and many other options that you can utilize. But it all takes training.
You will also need to have your website hosted somewhere that provides security, anti-spam, fast servers, and SSL. Again here you might need some training to understand about all of this.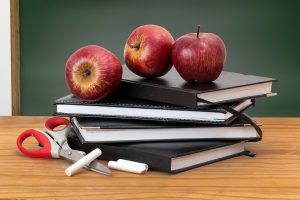 Please don't freak out thinking that you can not do this because you have zero internet experience. That is totally ok and yes, you can do this even if you are a complete newbie. So I guess you are asking yourself well ok but how do I do it? Well here is an answer for you.
I recommend that you find one platform that can offer all of the above to you. You web sites, hosting, training, 24/7 support, all the security, tools, and a great community of like-minded people all willing to help out the new guys.
The platform that I recommend is Wealthy Affiliate. They can provide you with everything that you will need to become successful online. The offer is free and you get 2 free websites to start with plus training to get your website up and ready for you to begin your online journey to success.
To see what they have to offer just follow this link to my Wealthy Affiliate review where you can find out exactly what they offer. So go ahead and click the link. It is completely free to try.
Final Thoughts
Learning how to become an online tutor can be a lot of fun and is a very lucrative business. You can make $1000's a month doing this easily.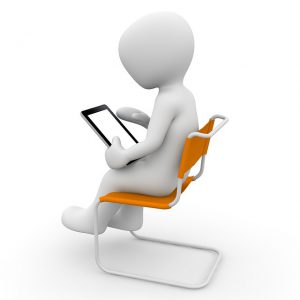 Some pros and cons of the tutor business world are;
The Pros – The hours are very flexible as you can set your own schedule. You can work as many hours as you want. No experience is needed and all you need is a website and an Internet connection. If you are experienced enough you could tutor multiple subjects which will make you more desirable to your customers.
The Cons – Depending on what schedule you set you will need to be in front of a computer the whole time. Sometimes, for certain jobs, you will not be able to pick your own hours as you will need to conform to your student's schedule.
Well, I hope you found this article helpful and informative. Please if you have any questions or comments feel free to leave them below and I will be happy to get back with you.