What is drop shipping about and how does it work? I hope to answer these questions for you in this article.
What Is Drop Shipping?
So what is drop shipping and how does it work? Drop shipping is a method of doing business online that allows you to sell products without having to actually handle the product or keep inventory. The
basic premise is that you can sell other peoples products for a small profit.
The profit margins are pretty small but they add up fast if you are doing multiple products at the same time. Pretty cool huh?
The beauty of drop shipping is that it eliminates 60% to 80% of the start-up costs needed to start a business online selling products.
This is because you do not need to carry any inventory, which is a huge start up cost. Also, there is no need for a shipping and receiving department, which also saves you in start-up costs. Another big bonus.
For a real in-depth review of what it is about please follow this link for drop shipping.
Who Is It For?
Drop shipping can be for anyone who has an interest in starting an online business. It is one of the easiest businesses to start online and the start-up cost is minimal. There is no experience needed to start and it can be done from anywhere that has an internet connection.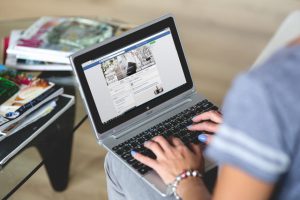 You do not need to go to school or take classes to learn drop shipping so it is literally open to anyone who has a desire to supplement their income or to eventually replace it completely.
It can be quite lucrative when done right. Although there is some learning will be required of other things, which I will explain below.
If you are on a tight budget and want an online business then this is for you. It is simple to set up and requires a very low-cost start-up budget.
Also, you do not need any experience to start a business like this. So that is awesome don't you think? Easy-Peasy. 🙂
How Does It Work?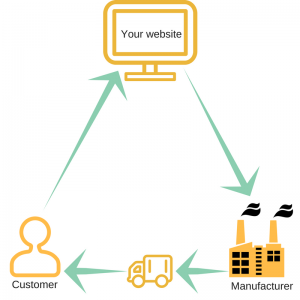 So what is drop shipping service? Basically what you do is you find a manufacturer or wholesaler of a given product that you would like to sell and then create a website to advertise these products.
You will charge your customer a little more than the price of what the product would cost you. This is your profit margin, usually around 20% of the cost of the item.
Then when a customer buys the product from your site, you will then have the manufacturer ship the product directly to your customer.
You do not handle the product at all. The manufacturer will do all the packaging and shipping of the product for you.
When the manufacturer packages your product it will have all your business logos and your information on it so that your customer thinks that it came directly from you. You will set this all up with your supplier/manufacturer as part of your start-up procedures.
You will need to have an email autoresponder to handle all your emails from your customers, your notifications of sales and emailing your supplier/manufacturer etc. You will need to set up your response emails to sales and your shipping out emails to the manufacturer, etc.
With these tools, you will be able to pretty much automate your selling process with minimal physical interaction on your part. You will always need to do somethings that just cannot be automated though.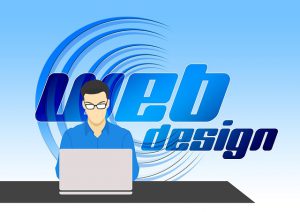 So basically, in a nutshell, drop shipping is the process of marketing a product on a website and selling it to a customer for a profit and having the supplier of the product handle all the shipping and packaging of the product for you.
You will handle all the communications with the customer and with the supplier of the product.
So the basic start up would be
Choose a product
Find a manufacturer, distributor, wholesaler etc.
Create a website (going to need hosting for that)
Design a logo, packaging, marketing etc.
Set email autoresponders and handlers in place
Advertise product on your website
Then when the product sells, you have the supplier ship it direct to your customer by emailing the customers shipping information to the supplier. They will have all the packing designs you sent them and they will package it up with your business theme on it and ship it.
And that is pretty much it.
Who Can You Partner With?
There are millions of companies that you can partner up with. You can find the manufacturer of a given product and arrange with them to sell their product on your website.
You can find a wholesaler of a given product and partner with them, like a drop ship electronics website as an example. Pick a company that makes the electronic product and sell it on your website. Then have the company ship it to your customer.
Other companies like Amazon or Ebay can be used too. They will work with drop shippers as well.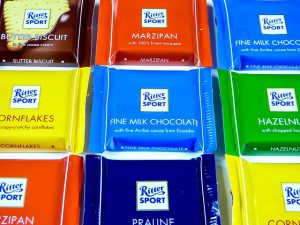 Like I mentioned earlier because all the packaging has your information on it, your customer will never know where the product is being shipped from. As far as they are concerned it came directly from you.
China has a huge amount of manufacturers that you can get in contact with and set up a drop shipping website. The nice thing as well is that their prices are usually very cheap, though the quality will suffer sometimes, so be careful choosing your product.
Final Thoughts
So what is drop shipping about? To do this kind of business one needs to build a website and learn about email autoresponders and a couple of other things, like SEO and driving traffic to your website.
To do all this I recommend Wealthy Affiliate as the platform to launch from, especially for those on a tight budget. Wealthy Affiliate has all the tools you will need to be successful and they will teach how to create your website and provide you with hosting and security. You will also learn all about emailing, autoresponders, SEO and how to drive traffic to your website too, plus a whole lot more.
The sign up is free and you get 2 free websites with training on how to to get it set up and running live on the Internet. So go ahead and click the link above.
If you have any questions or comments, please leave them below and I will be happy to respond to you. Thank you for stopping by. 🙂