In this article, I will show you what you will need in a camera and how to earn with Photography online. This is a very fun and lucrative online business that you can do to supplement your income. For how to create a video click this link.
Photography
Photography is the art of taking pictures. I say art because it takes knowledge and skill to take great pictures. It is not just a matter of clicking a camera, but you need to know your subject matter, lighting, shading, depth perception, focal length, aperture, and a bunch of other things to understand and set up to get a great picture.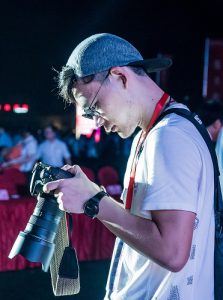 It is the great pictures that sell the best and will get you the best return on your time and effort it took to get the picture.
So let's see what you are going to need.
Well, obviously you are going to need a camera. To take good pictures you are going to have to have to invest in a decent camera and not just your old average point and click job you bought at the local grocery store. Your camera is going to have to have some basic features that you will need to take good quality pictures.
For an in-depth review fo photography, u can check out this link.
So what are the basic features you will need from a good camera?
Shutter Speed
It's measured in fractions of a second, so a shutter speed of 1/500 means the shutter is open for one 500th of a second. Higher shutter speeds mean the camera captures a shorter period of time (blur-free images), while lower speeds allow the camera to gather light, although if your hands shake or your subject moves you will get a blurry picture.
Zoom
Zoom is a simple concept — it is how close you can get to your subject without actually moving closer yourself. If you want to be as close as possible to your subject, then the most important number is the telephoto angle. Though you should know that when you are zoomed all the way in on your subject, it becomes extremely hard to hold the camera steady, so I recommend a tripod when taking pictures like that.
Lens Sharpness
Lens sharpness is important as a sharp lens will give you better detail and obtains a clear separation between edges and colors right down to the pixel level.
Lenses will start to exhibit some distortion at their extremes. For the wide view, 16mm and lower, and telephoto view, 135mm and above. Some cameras are able to correct for this with software.
For the absolute best results, you'll want a camera capable of exchanging lenses at each of the most common focal lengths: 24mm, 50mm, 80mm, 100mm, and 200mm. This will be a big backpack to carry though, so be prepared for some weight, especially if you have really spent the money and gotten all glass lenses as opposed to plastic lenses, which are much lighter.
Aperture
It is measured using that confusing f-number scale that uses that obtuse nomenclature. Basically, Aperture is just a relative measure for the diameter of your lens opening. Lower f-numbers indicate a wider aperture (lots of light), while higher ones indicate is narrower aperture (more focused light).
Autofocus
There is a lag which comes from the automated focusing and metering systems. That is why when you press the button there is a slight delay before the camera takes a picture. This is because of the metering and focusing is going on before the picture is taken. Metering is where the camera judges how long it needs to expose the image for, while autofocus actually measures the distance to the subject and automatically adjusts the lens.
Viewfinders
There are two types of viewfinders on the market and they are optical and electronic. The purists still use the optical, but the electronic is catching on quick.
If your camera doesn't have a viewfinder, then you'd better make sure it's equipped with a good LCD. You'll need an LCD with good resolution, which is measured in dots, with 230,000, 460,000, and 920,000 being the typical values. The more dots the better.
Megapixels
A megapixel contains 1 million pixels. You will need to know the number of megapixels so that you can tell how big of an image you can have without having to enlarge it with software. By enlarging a picture you will degrade the quality of the image.
So a 3-megapixel photo can be printed out on the US standard 6 x 4 inch card at 300ppi. 10 megapixels will print out a sheet of paper sized image at 300ppi. The higher the ppi number the higher the quality of the image. By lowering the quality (the ppi) you can print out even larger sizes without changing the number of megapixels. So dependent on what size images you want to print out, and the quality of the print, you will need to choose the appropriate megapixel camera.
Where To Sell Your Pictures?
Ok so now we are on to the good stuff. How to make money with Photography. Well here is a list of a few possible ways. You could provide anyone one of the following services.
Weddings
Fashion
Portraits
Births (yes it is weird but it is a pretty big business)
Real Estate
Arial (drone) Photography (you will need to get a license and insurance for this)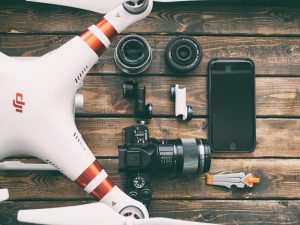 For places to sell your pictures, you can go to,
Advertisement Companies
Travel Agencies (pics for their brochures)
Use drones for aerial pictures to sell to Holiday Resorts, Country Clubs, Golf Courses, etc, that they can use for their advertising. You can sometimes trade them for their services that they offer (maybe a free room for example).
Newspapers and Magazines
Art Galleries
Direct sales from your website
Sell your pictures on the internet at places like Adobe, Etsy, SmugMug and Shutterstock, to name a few.
So as you can see there are many ways to market your pictures and your photographic skills. There are many more than what I have listed here, but it should give you a good start.
Now all you need is your website to market your skills and products. You will need to learn how to set up your website and get traffic to it so that you can earn some income. You will need a hosting platform and security for your website and a bunch of training. I recommend Wealthy Affiliate. They can provide everything you will need to get started and be set up and running on the web, all in one place. You can read about them by clicking the image below.
Thank you for reading my article and if you have questions or just want to comment, please leave them below and I will be happy to respond to you. 🙂