I am about to give you a brief overview of how to create your own blog for free. Below is a set of guidelines on how to construct and write a blog.
You will be able to share your thoughts, cause, business, product reviews, with thousands of readers all over the world. You can even earn a living from blogging.
So that being said let's begin.
What Is Blogging?
---
So you are asking, what is blogging? A blog is like an online journal. It is a place where you can express your thoughts, passions, yourself, all around the world. It is a collection of ideas and information. Here at How To Supplement Your Income, a blog will be your website. It will be the place that you will update frequently with new blogs and information. The word "Blog" was derived from the word "Weblog".
Who Does Blogging?
---
Bloggers are made up of all kinds of people. From the person who blogs about their daily lives (like a diary) to the Affiliate Marketer who does product reviews or provides helpful information. Bloggers can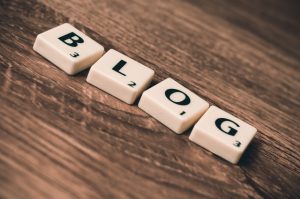 be anyone, the young and old, men and women, all races and cultures around the world. They are a growing industry in the world of internet marketing.
Bloggers are people who have a passion they want to share with the world. This passion can be anything you can possibly think of and then more. There is almost no end to what can be blogged about. If you have a passion that you want the world to know about then blogging can be for you. The great thing is that you can earn an income while doing it. Wealthy Affiliate is a system that can teach you how to make money blogging on your website (link is below).
Wealthy Affiliate is a system that can teach you how to make money blogging on your website. Or if you do not have a website they will give you 2 for free and teach you how to create a website. Just click this link to get started for Free!
How To Blog
---
There are basically 4 main sections to a blog as articles or reviews.
The Headline
The Introduction
The Content (the meat)
The Wrap up
The Headline
This is the entry point of your reader. This is what will catch their eye so it is a crucial part of your blog. A boring headline and your reader will just scan on by. So be creati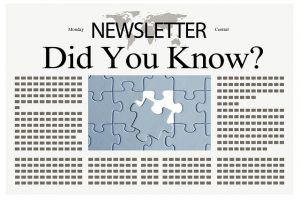 ve and think outside of the box. More importantly, have fun with it. For example, which of these headings do think will get clicked?
Tigers Not Reproducing in Their Natural Habitat
Tiger Woods Sex (Video) Problem
Your headline should be clear and understandable. I recommend using the 3 C formula, Clear, Concise, and Compelling. Headlines that are over 70 characters long are cut off in Google's search results. Note that it is characters and not letters. Characters include every stroke of the keyboard.
So like I said, be creative and have fun with it.
The Introduction
---
There are no rules when it comes to your opening story, but you may want to keep it short. It is preferable to keep it down to a paragraph maybe two. The great thing about an introduction is that you can make it real or fictional.
So you get to be creative in what you say which is fun. For example, if you start your blog with a story, it will generate curiosity which in turn promotes engagement.
Engaged readers are readers who will return and subscribe to your site. This means revenue for you. One compelling story can turn a boring post into an exciting post.
The Content
---
This is the meat of your blog. This where you will do most of your typing. Here you will get to express your thoughts, ideas, and opinion. Once you have gotten your readers attention this is where you keep it till the end. Writing content is really fun. This is where you get to shine. Here is where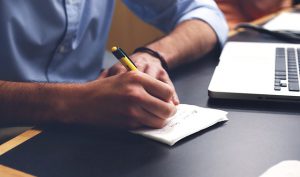 you get all your creative juices flowing and have fun. Writing should be enjoyable not a chore. If you find it a chore then maybe this is not for you.
The first thing you need to do is set your goal. This must be about the object and expected result you desire from your blog. Refine and develop your goal. Ask yourself, "How can I keep the reader interested". Don't be afraid, add your opinion, after all, you are the authority here. Maybe suggest some further reading.
Use quotes, this gives authority to your post. Use bullets where u can. This drastically shortens your blog but still delivers a lot of good information and is easier to read for your readers.
The use of sub-headings is very useful in breaking up the flow of the text and scanners ( people who just scan your article without actually reading it), love sub-headings. Use visual media, videos, pictures, infographics, screenshots and much more. This is very eye catching.
If you follow some of these suggestions, you can create a very compelling blog. There are many more inside tips for blogging and I cannot possibly write all of them here. Research the web for some good blog sites explaining how to blog.
You could use search strings like, How to blog, Blogging 101, How to create content, how to write a blog, What is blogging? … and many more. I am sure they will have many more ideas for you, but if not leave me a comment/question below and I will answer you.
The Wrap Up – Conclusion
---
So we have reached the end. Now what? The introduction to your blog determines whether your blog gets read or not. The flow of your content determines if the reader continues reading and the end will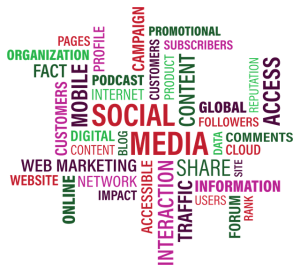 determine the success of your blog. So let's see, shall we?
Your ending should summarize, have the call to action, and inspire your readers. The call to action is the most important aspect of your blog. This is your paycheck. This is where you get your readers to do what you wanted them to do after reading your blog. This could be having them vote, buy a product, like your page, download an ebook, take a survey, leave their contact information, just to name a few.
Postscript is a copywriting technique aimed at stirring more reading. The P.S. can entice readers to read other related articles or a build-up of articles. It has been used by direct marketers for decades. As strange as it may sound, it is quite common in blogging. Modern bloggers sometimes add the P.S. They call it "UPDATE." This too gets noticed by the scanning reader.
The beauty to all of this is that at Wealthy Affiliate they will give you the launching platform you will need and they will train you in how to create a blog and create a successful online business. And the support is unmatched, just take a look here.
So that is it for my post. Thank you for reading and if you have any questions or comments, good or bad, I will respond to you. Have a great day.