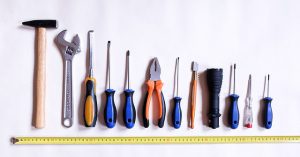 Below is a list of tools I use to run and maintain my business. You need tools to run an online business. These are by no means the only tools, but in my opinion are some of the best tools. So these are just the tools I personally use for my home web-based business.
Wealthy Affiliate – WA
Wealthy Affiliate is the program and community that I have joined to get all the training, tools and support I need to make my online business successful and to maintain it.
Wealthy Affiliate handles all my web hosting, security and encryption, website feedback platform, 24/7/365 website support and 1-on-1 coaching.
It is very important that you find some sort of community where you can have training and support as well as interacting with other members to get help, ideas, and motivation from. Communities like these can be extremely beneficial to being successful online.
If you do sign up today I will have some BONUSES for you on the inside. It is free, so it does not cost you anything, so go ahead and CLICK the image above!
WordPress – WP
To have an online business you will need to create a website. Creating a website these days is really simple with the various software packages out on the market.
I use WordPress, which is provided free for me in Wealthy Affiliate, and can create a website in under 1 min flat! Plus I get all the help and support I need (just check out this link). It is very easy to use and is great for beginners. You do not have to have any experience with website building to use WordPress. If you would like a free website then just enter a domain down in the box below. It is Free.
All-in-One SEO

All-in-One SEO is a WordPress plugin. An SEO (Search Engine Optimization), plugin helps you create a website that is search engine friendly.
It will help you discover new audiences and allow you to get more traffic and sales from your website.
SEO helps Google in crawling and ranking your website. The higher the rank the more traffic you get. Once you have installed and set it up it runs in the background for you. You do not need to be an SEO "Guru" to use this plugin.
EWWW Image Optimizer
This is a WordPress Plugin that I use. It automatically compresses image files on your web page.
EWWW Image Optimizer optimizes your website by reducing the image sizes on your website. This allows for faster page loads which give your readers a better experience while they are exploring your website. Faster page loads equal better visitor experience which equals better revenue for you in the end.
Google Search Console
Google Search console (formerly Google Webmaster Tools), is a service that Google provides for Webmasters. It allows you to check your indexing status and it will optimize your website for optimum visibility. It has a great set of tools like Data Highlighter, Search Appearance, Search Analytics and much more. And it is free.
Google Analytics
Google Analytics is a great set of tools that you can use to track, analyze, report and gives you metric data about your website.
It is the most widely used web analytics service on the internet. It will track all your visitor activities on your website, generate reports based on your traffic and give you detailed analytic information about your site and the traffic it receives. It tells you things like what device people are using, what are your most popular pages, keyword searched for, amongst other things, and it is free.
Bing Webmaster Tools
Bing Webmaster Tools is very similar to Google Search Console.  It allows you to add your website to the Bing Index Crawler.
Yahoo now depends on Bing, so if you give your website information to Bing, you automatically get added to Yahoo as well.
It is a set of tools that allows you to add your Sitemap, to troubleshoot the crawling and indexing of your website, your website statistics, to name a few. This is Microsoft's free webmaster toolset.
Jaaxy Keyword Tool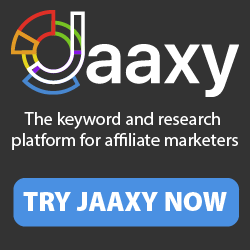 Jaaxy is a keyword tool that I use. If you are unsure of what a keyword tool is, please check out this article on keyword tools.
I use Jaaxy for doing my keyword research for SEO and Google ranking of my website. This is very important to the success of your online business.
Jaaxy does keywords and much more. It has additional features that enhance the keyword research function by providing additional information about your specific keyword that allows you to make a more informed decision as to whether to use the keyword you chose or not.
Give it a try and click the linked imaged.
Please if you have any comments or questions, leave them below and I will be more than glad to respond to you.