Getting Started
For all of those looking for easy ways to supplement your income, then I am here to help you. Are you disabled, retired, a veteran, student, stay home mom, stuck in a rut or just want to get out of the 9 – 5 grind? Do you want to be your own boss, set your own schedule, work on the things that you want to work on, take vacations with family and friends when you want to? Are you looking for a way to make money online to replace/improve your current income or to supplement it and work from home? Well then, you have come to the right place. Here at Supplemental Income Online we are dedicated to making you successful online with your very own profitable business.
Do you want to learn how to start an online business for free? Then I am going to do my best to show you how you can start for $0, that's right, for FREE.
I am not offering a "get rich quick scheme" or a bunch of motivational speeches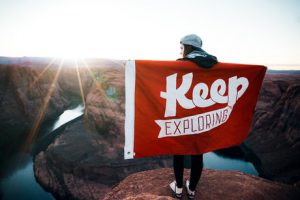 , but actual advice, guidance, tools, and reviews to successful online business programs. Programs that will teach and train you, step-by-step, to be successful online.
If you are like me (check out my About Me Page), then you have run into a few walls trying to get an online business started where you can earn a residual or passive income. One that you can spend a few hours a week on and it brings in a little extra cash. Don't get me wrong, there is ABSOLUTELY no reason why you cannot run a VERY profitable business with the tools I am about to show you, it all depends on what you put into it and I am not talking money but time and a little effort on your part.
Ok onward!
What do you need to start an Online Business?
I used to believed that to have a successful online business all you needed was a product or service and a website. Pretty simple right? Well, it turns out that it is not quite so simple. I needed help and training and a lot of it. The good thing is that I did find the help I needed.
So what do you need to become successful online?
There are many ways to make money online if you know how (see my Business Ideas for some ideas). You can become an Affiliate Marketer (sell other people's products or services for a commission), create your own product/service/interest, blogging, click banks, freelance writing, tutoring, data entry, copywriting, hosting ads for companies on your website, social media … and many more that I do not even know about. And there are tons of "Internet Gurus" out there that can confuse the heck out of you (and take your money), so be careful.
I am not claiming to some "Internet Guru" or anything, I am just sharing my knowledge and experience that I have gained over the years in earning money online. I don't want you to make the same mistakes that I made learning how to make money online and thus prolonging your success. Rather I will take right to the source of everything that you will need to become successful online.
So, if you have your business idea (this could be anything really), get the right training, have your own website, and get the help and support you need, then you have the foundation for a successful online business.
I can help with that. In fact, in a few minutes from now, you can have your very own website up and running online … without spending a single penny of your own money.
For a more in-depth look at how to start an online business and everything that you will need, just follow this link to an article that breaks it down for you.
Getting Started With $0…
Ok, so let's get to the good stuff. How do you do this for $0? Well, you go to school and learn how and then apply what you learned to your business. You need a platform that can offer you everything you will need to be successful, a website, hosting, training, support and a community of like-minded people that support each other.
Well, after a few years of searching, experimenting on my own, trying different online programs (and spending a lot of money), I was about ready to give up when I finally found exactly what I needed. I found a program that offered everything you will need to start your very own, successful, online business.
They provide hosting, websites, training, support and much more and you can get it all for FREE. They are called Wealthy Affiliate and they have over 800 000 members and are one of the biggest online Affiliate Marketing schools on the internet. You can read my full review of them by clicking this link.
BTW – Your FREE Starter membership has no time limit. In other words, you can stay with the FREE Starter membership (and keep and maintain your website) for as long as you want and there are no upsells in WA at all!
Here is a short summary of what you get with your FREE Starter Membership:
Training

2 Online Courses (with 10 lessons each will get you up and running)
Online Tutorials
Video Tutorials
Community Training Blogs
2 Classrooms

Websites

You get 2 Free fully functional WordPress Websites (you design and create them)
Free Hosting & Metric Tracking
You get to choose your website theme for Free

Help and Support

My personal help to the best of my ability (Username: Gunnertwist – for your first 7 days)
Live Chat Support (for your first 7 days)
Get help (literally 24/7!) from the huge online community (for your first 7 days)
Access to ongoing live discussions 24/7 (for your first 7 days)

Tools

Jaaxy Keyword Tool (you get 30 free searches)
SiteRubix
Websites & Hosting
Link Tracking
… and much more
You get all of this for Free … $0 and no credit card is required. This is a very solid educational program, with great step-by-step training, detailed videos showing you exactly what to do and how to set things up. And the support is immense. I do not believe that you can find this much help, training, tools and support anywhere else for the price. So if you want to make money from your computer, then go ahead and CLICK the banner below.
If you do sign up today I will have some BONUSES for you on the inside. It is free, so it does not cost you anything, so go ahead and CLICK the banner below!
If you have any comments or questions about Your Gateway to Income, just leave them below and I would be happy to respond to you. Thanks!